Hi People,
I installed OR 2.6.0 beta2 on a new raspberry. The raspberry runs on Raspbian Jessie with Pixel. So I did not do any additional java setup as indicated in the guide.
However when I fire openremote, the process seems to start, but apparently it stops somewhere along the way.
In my shell I see some comments untill the point "server startup in +++ms".
When I try to access the controller, instead of reaching the page that allows me to sync with the online designer, it tells me the controller is not available. So there must be something running, otherwise i would have a page saying that it can not be reached.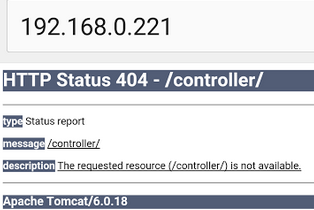 Also in my android app, I can add the controller and it will show green. Of course when opening it, there is nothing.
Also in the log files there is nothing. there is no boot.log yet. Only the tomcat log has some data but I do not think there is an issue there.
Is this a known error? Could not fin a related topic yet.
Thanks for helping me out!